I recently designed this Fabuland-scale retro telephone box based on the iconic British red telephone boxes and have decided to make it available for download.
The files include the telephone box in LEGO Digital Designer (LDD) .lxf and Studio .io formats, the sticker artwork for the telephone signs, the coin slot and the telephone itself in PDF format (so you can print your own stickers or printed parts) and the window pane graphics in SVG format for vinyl cutting (I used my wife Kara's Cricut to cut mine).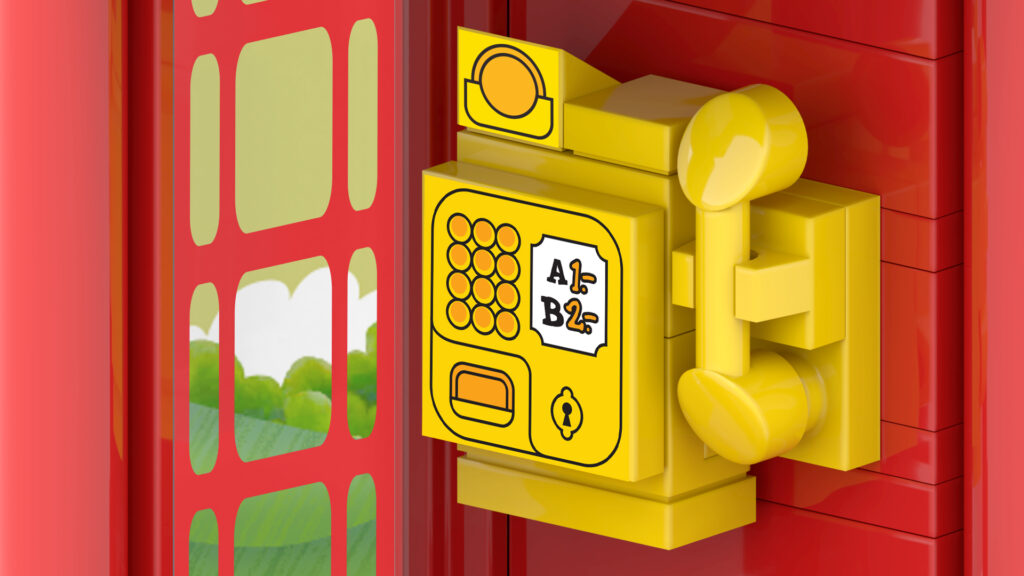 Feel free to use the designs as you wish, I would love to see what you do with them! All you need to do to download them is complete the below form and you will be emailed the links to enable you to download the files.
P.S.: Whilst I did design the telephone box for Fabuland/Neo Fabuland, with a few tweaks it would also work in your LEGO town or city.